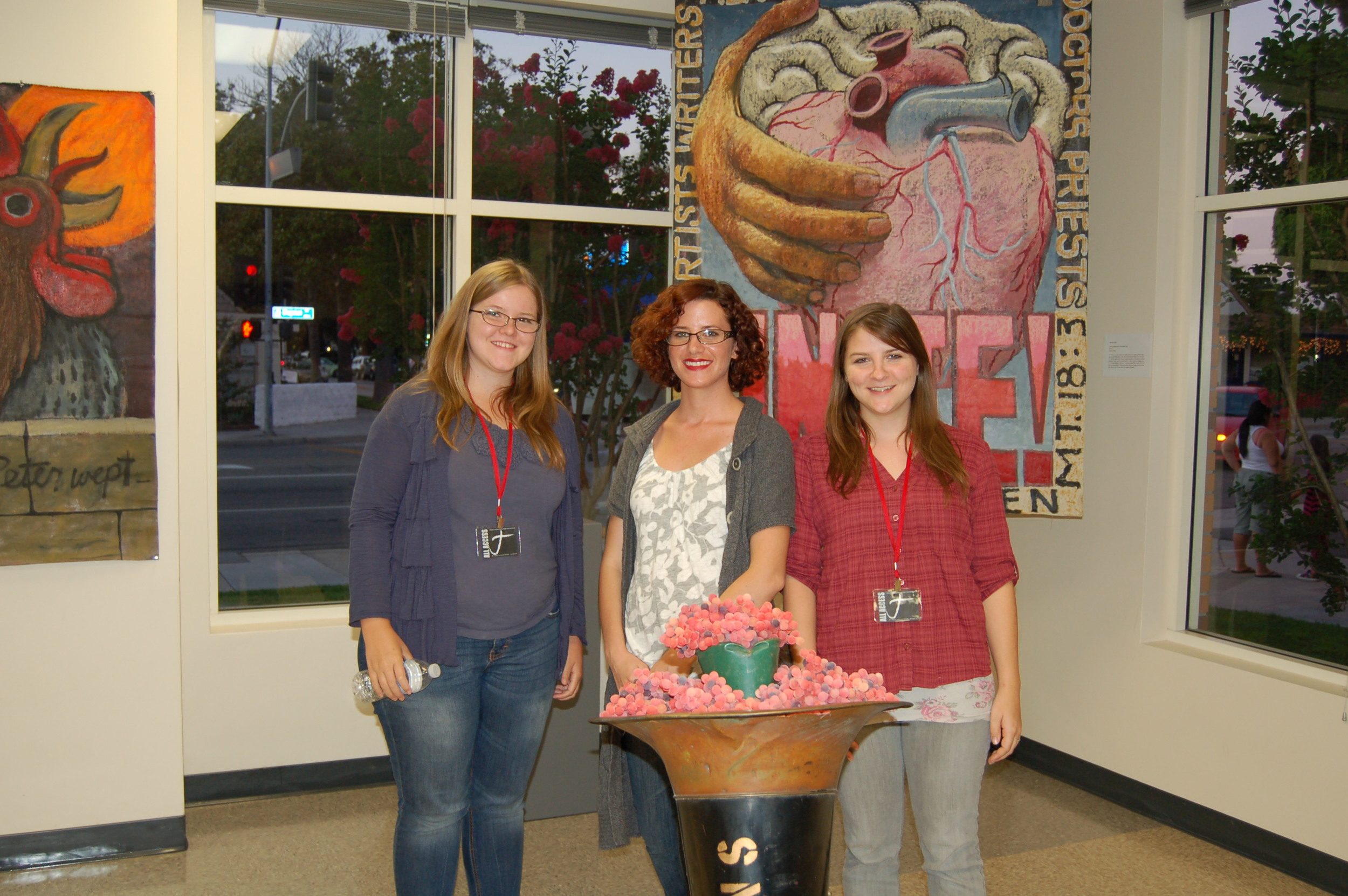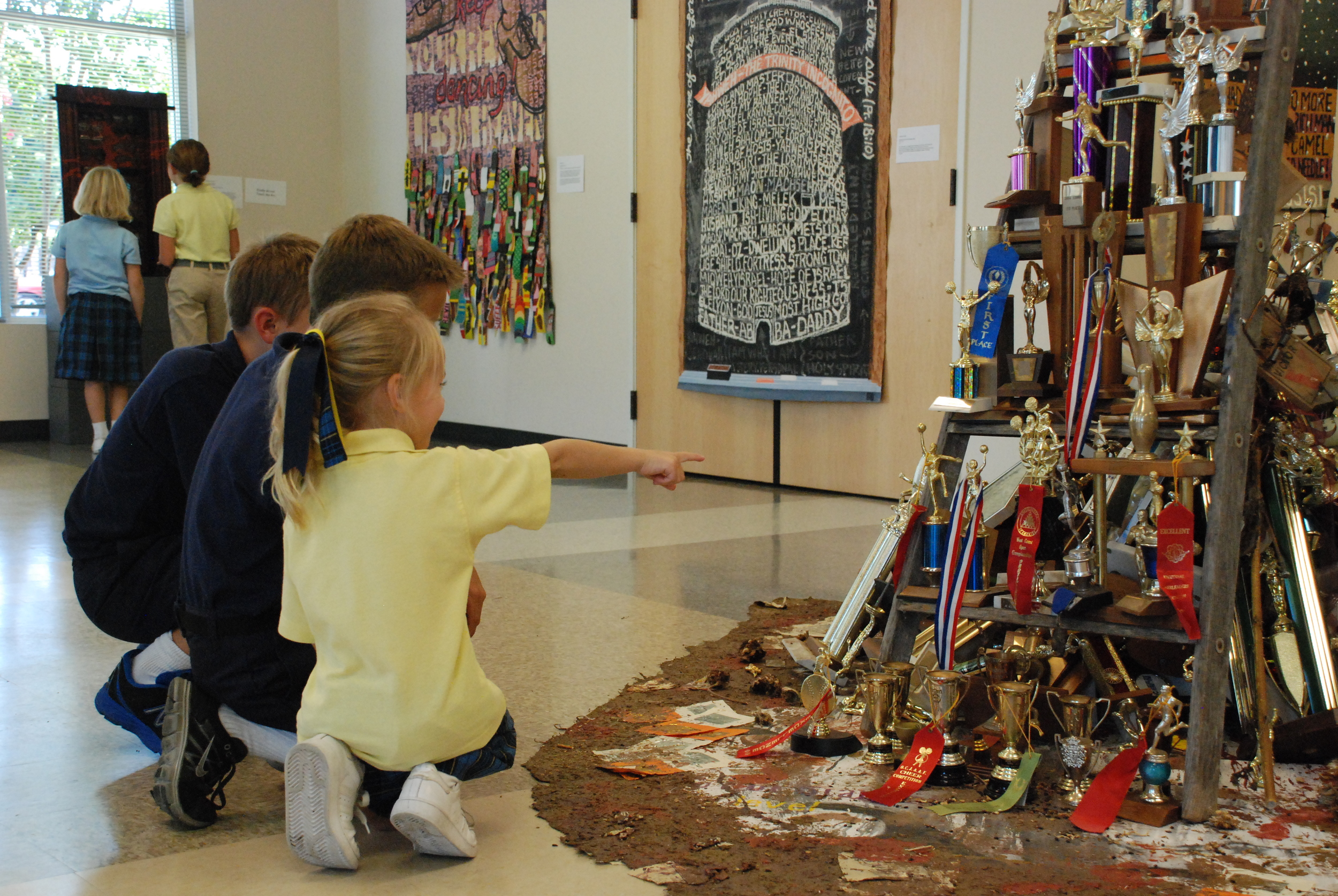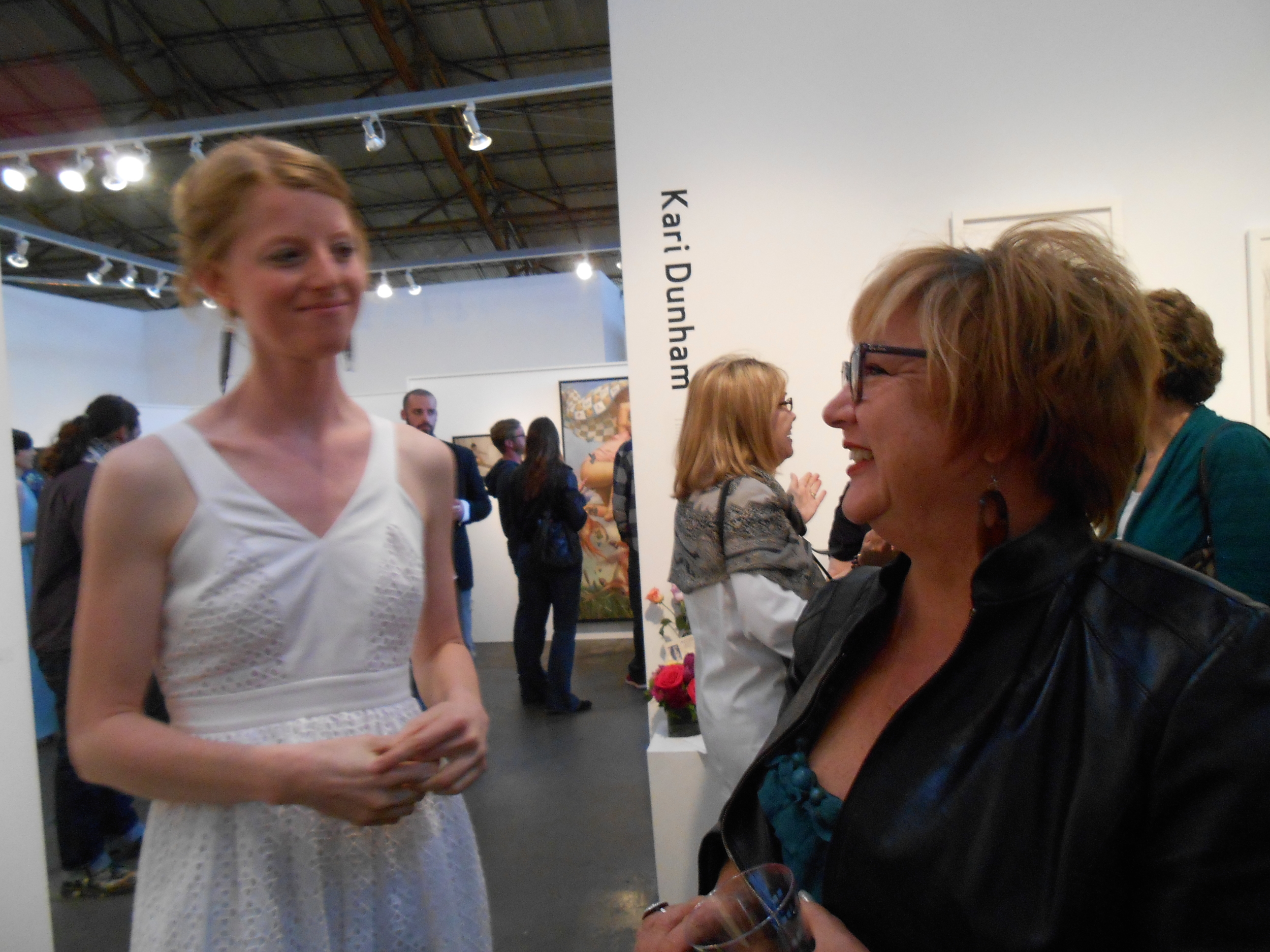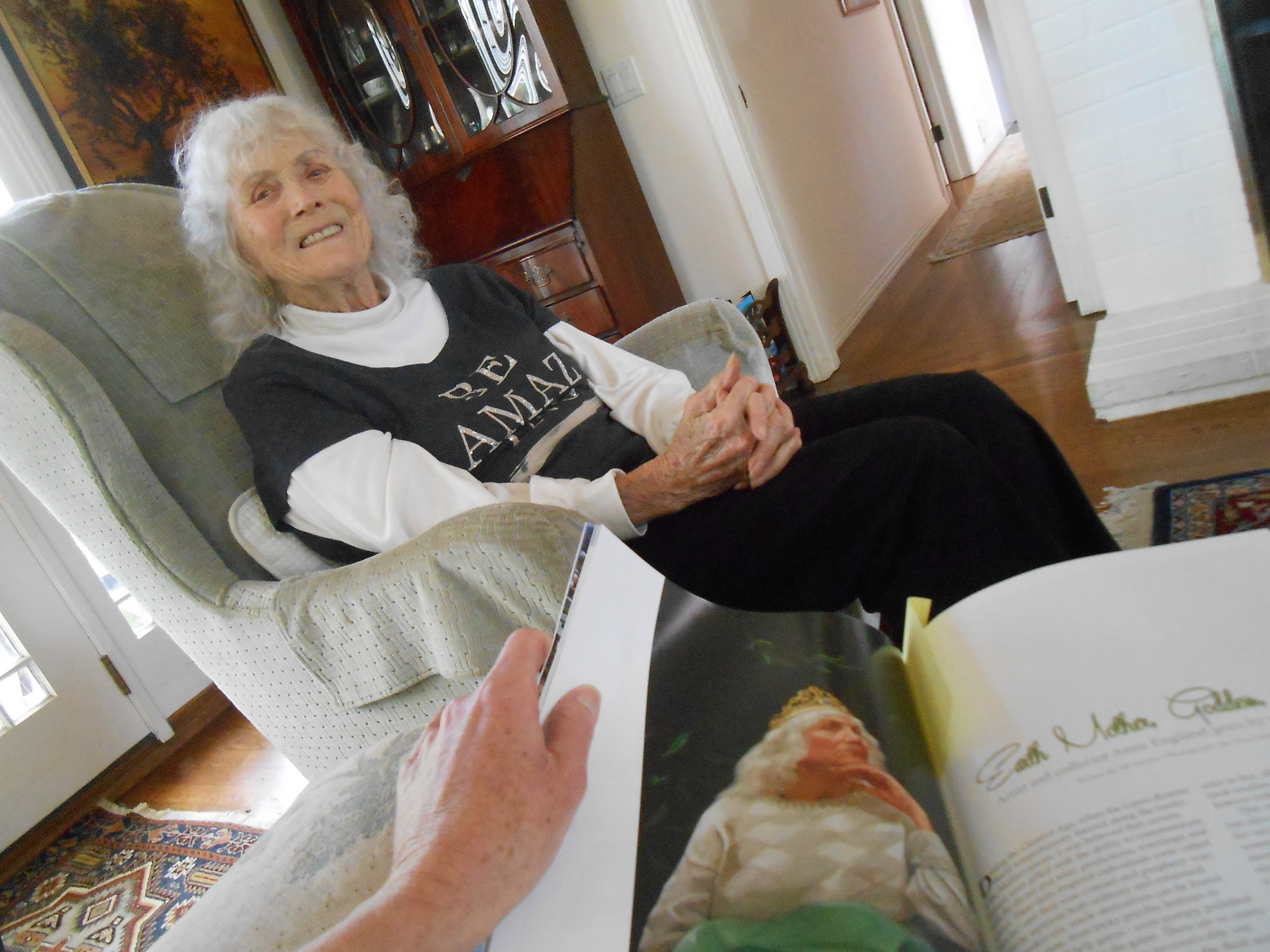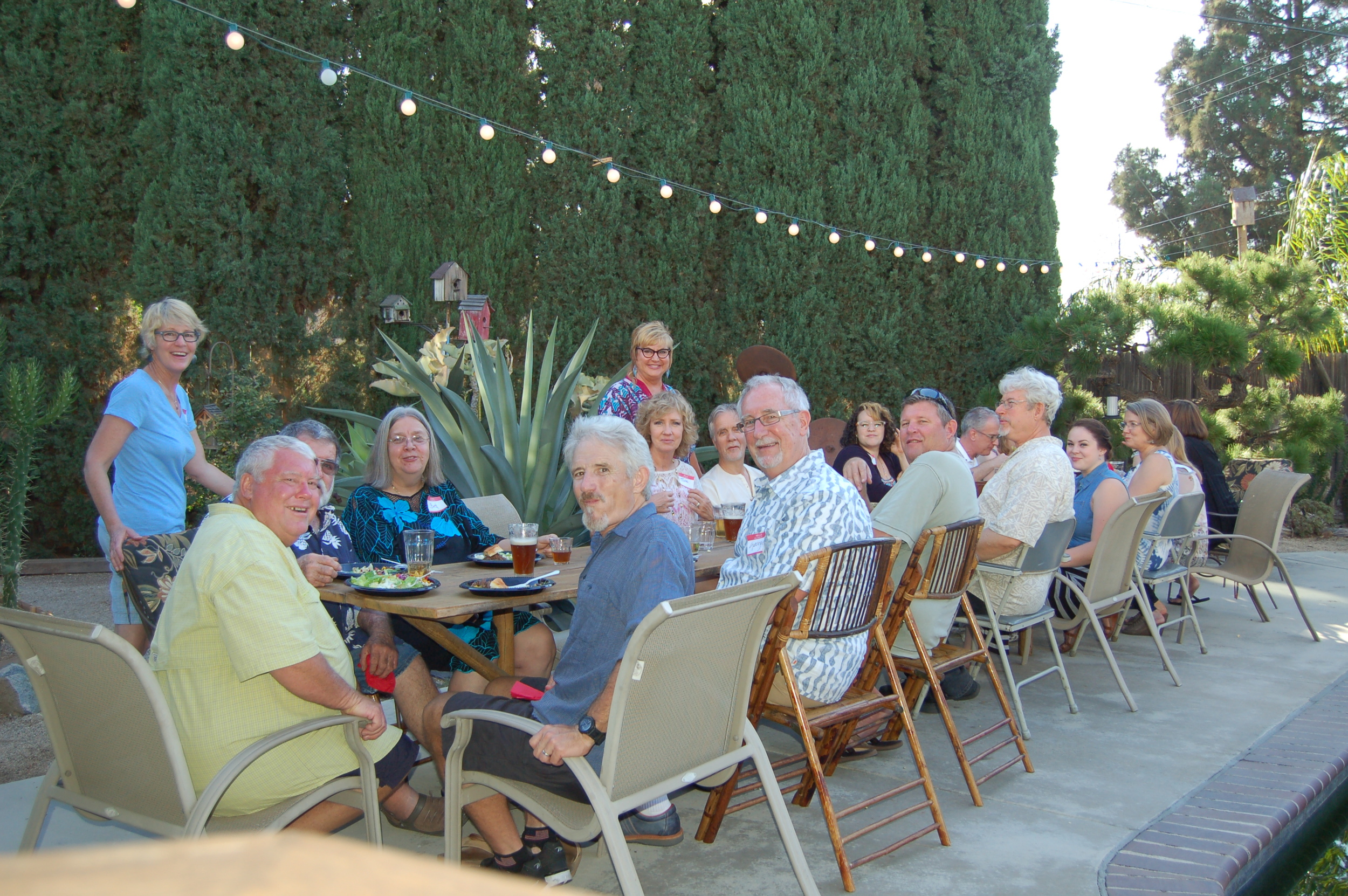 In 2004 we started our education programs with our first exhibit. We have consistently maintained annual gallery presentations to the school children and university students wherever we are. At the elementary level Seeds conducts many of the students very first gallery tour experience, instructing them on gallery safety while talking about "what they see" and giving curatorial talks. At the universities, Seeds becomes a part of the university community as we work with students in installing the exhibitions and events, along with participating in symposiums, lecture panels, and gallery tours. Those times working in the gallery often lead to involvement in our Mentorship Program, Internship Program or both.
With the two founding curators' collective 70 years of professional and professorial experience, the SEEDS Internship has been at the heart of our commitment to the arts and artist community, both in the academic world and "real world." Our collaborative history with many of the university art departments in Southern California makes this opportunity wonderful for us and our interns. Our eight interns have come from six universities infusing SEEDS with ethnic cultures, languages, insights and their social media savvy. In our travels to artists' studios, galleries, arts events...our interns are involved with every aspect of our work and invited to join in with all their skills and opinions. These SEEDS internships are life changing experiences. SEEDS has opened the door for these students and prepared them for graduation. Once these amazing individuals graduate, we continue to mentor them as "SEEDLINGS" through their life in the transition from student to working professional.
SEEDLINGS - Emerging Artist Mentorship
Seeds Fine Art Exhibits has been mentoring young artists since day one. It is a natural progression after searching out exceptional talent to nurture and mentor these gifted young people. Our desire is to love these artists by serving them and helping them to flourish in their fields. Depending on the media or conceptual direction, we match emerging artists with established professional artists as mentors and include them in our CORE Salon introducing them to established artists.
CORE Salon: Artists Banquet - bi-annual
The Seeds Fine Art Exhibits program "CORE Salon - Artists Banquet" serves professional artists in Orange County and beyond. Artists meet for dinner and critique of current artworks. This is our way of connecting the usually solitary community of fine artists in our area, with the intent to collaborate and build relationships among disparate groups. SEEDS feels that this particular group of individuals has been undervalued and hidden from view. These incredibly gifted artists need a platform in which they can be seen and heard.